Posts for: July, 2013
By Randall Furman DDS
July 30, 2013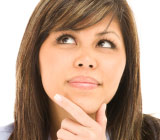 Do you ever find yourself thinking, "My smile would be near perfect if only?" If your answer is yes, come and see us to discuss some of the most advanced cosmetic treatment procedures available to give you a more dazzling smile in the shortest amount of time. Almost anything is possible from simple whitening procedures to a complete smile makeover, which may include repositioning your teeth with orthodontics and changing tooth shape and color with porcelain laminate veneers, to name a few options.
Before your visit, make a list of all of the things that you would like changed or improved. Being able to effectively communicate your desires to us will help immensely as we work together on your smile makeover. Although we may have a different opinion on what may actually be possible based on your dental and oral health, simply knowing how you define "your" ideal smile can be a good starting point.
For example, have you thought about and answered the following questions:
Do you think your teeth or gums show too much or too little when you smile?
What do you like and dislike? Are you unhappy with the size, shape or position of your teeth?
Do you have unsightly gaps between some or all of your teeth?
Do you think your smile would be improved if your teeth were whiter?
Providing us with a clear picture of all the things you like or don't like about your current smile will help guide the process. Even a picture of a smile that you like of a younger you or even torn from the pages of a celebrity magazine could be helpful. During our initial consultation, we will take all the dental records necessary for a cosmetic evaluation and smile enhancement. We can then compare your actual results to your "wish list" to ascertain how close we can get to your ideal smile and even create a computer-generated image of what we can achieve.
If you think you are ready to change your smile, call us today. For further information on the importance of having a clear vision plan that both patient and dentist agree upon, read the Dear Doctor magazine article "Great Expectations: Is What You Get What You Want?"
By Randall Furman DDS
July 15, 2013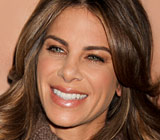 Jillian Michaels, personal trainer and star of television's The Biggest Loser isn't afraid of a tough situation — like a heart-pumping exercise routine that mixes kickboxing with a general cardio workout. But inside, she told an interviewer from Dear Doctor magazine, she's really a softie, with "a drive to be one of the good guys." In her hit TV shows, she tries to help overweight people get back to a healthy body mass. And in doing so, she comes face-to-face with the difficult issue of sleep apnea.
"When I encounter sleep apnea it is obviously weight related. It's incredibly common and affects millions of people," she says. Would it surprise you to know that it's a problem dentists encounter as well?
Sleep apnea is a type of sleep-related breathing disorder (SRBD) that's associated with being overweight, among other things. Chronic loud snoring is one symptom of this condition. A person with sleep apnea may wake 50 or more times per hour and have no memory of it. These awakenings last just long enough to allow an individual to breathe — but don't allow a deep and restful sleep. They may also lead to other serious problems, and even complications such as brain damage from lack of oxygen.
What's the dental connection? Sleep apnea can sometimes be effectively treated with an oral appliance that's available here at the dental office. The appliance, worn at night, repositions the jaw to reduce the possibility of the tongue obstructing the throat and closing the airway. If you are suffering from sleep apnea, an oral appliance may be recommended — it's a conservative treatment that's backed by substantial scientific evidence.
As Michaels says, "I tell people that [sleep apnea] is not a life sentence... It will get better with hard work and a clean diet." So listen to the trainer! If you would like more information about sleep-related breathing disorders, please contact us for a consultation. You can learn more in the Dear Doctor magazine article "Sleep Disorders and Dentistry."