Posts for: January, 2014
By Randall Furman DDS
January 23, 2014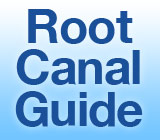 It's often said that thereâ??s a first time for everything: Driving a car by yourself; getting your first "real" job; even… having a root canal?
Now don't get us wrong — we're not wishing that anyone should go through a medical procedure, no matter how minor. Yet the fact remains: A root canal procedure is one of the most common treatments performed in many dental offices… and, especially for first-timers, it's one of the most misunderstood.
Let's start off with the biggest misconception of all. Have you heard that a root canal is an exceptionally painful treatment? Get ready for some news: It just isn't so. The fact is, in the vast majority of cases, having a root canal procedure is comparable to cavity treatment in terms of discomfort. Yet it brings immediate relief to the intense pain that can result from an infection in the pulp of the tooth. To understand how this works, we need to look a little closer at a tooth's anatomy.
The hard outer surface of the tooth doesn't have nerves, so it can't "feel" any sensations. But deep inside of the tooth lies a bundle of nerves, blood vessels and connective tissue called the pulp. Safely sealed off from the outside world, pulp tissue is needed for proper tooth development, but has no essential function in adults. Sometimes, however, a deep cavity or a crack in the tooth allows bacteria to infect this soft tissue. That's when the tooth's pulp will let you know it's still there — by causing the sensation of pain.
Pulp tissue fills a branching network of tiny canal-like passages, which can be compared to the roots of a plant. When infection develops in the root canals, the best treatment is to remove the diseased and dying tissue, clean out and disinfect the passageways, and seal up the area against further infection. This, in essence, is a root canal procedure. It is performed under local anesthesia, so you won't feel any pain as it's being done. When it's over, a crown (cap) will be needed to restore the tooth's appearance and function.
What happens if you need a root canal but don't get one? If you can manage to ignore it, the pain may (or may not) eventually cease: This signals that the nerves have died — but the disease still persists. Eventually, it may lead to further infection… a pus-filled abscess… even tooth loss. And that's a truly bad outcome.
It's normal to feel a little apprehension before any medial procedure. But don't let faded myths about the root canal procedure keep you from getting the treatment you need. Remember, root canal treatment doesn't cause pain — it relieves it!
If you would like more information about root canal treatment, call our office for a consultation. You can learn more in the Dear Doctor magazine articles "A Step-By-Step Guide To Root Canal Treatment" and "Tooth Pain? Don't Wait!"
By Randall Furman DDS
January 08, 2014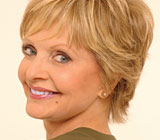 Florence Henderson is a multi-talented actress most recognized for her role as Carol Brady on The Brady Brunch, one of the longest-running situational comedies. In fact, this role earned her the title of America's Favorite TV Mom and her first TV Land Pop Culture Icon award, which is on permanent display in the National Museum of American History.
During an interview with Dear Doctor magazine, Henderson discussed her oral health as well as her role as spokesperson for Polident (denture cleanser) — even though she does not have dentures. Henderson attributes her beautiful, natural smile to prevention. "Flossing, brushing and regular dental checkups are vital if you want to keep your teeth," she said, adding, "I always have mouthwash, dental floss, toothpaste and a toothbrush on the set."
Similar to the great advice "Carol Brady" shared on television, Henderson's advice on oral hygiene is spot-on. We agree that an effective educational approach to oral hygiene and diet is essential to keeping teeth for a lifetime.
The first step is to ensure you have a proper brushing and flossing technique. We can go over these during your next office visit. Our goal is to ensure that you are applying the ideal amount of pressure and motion because gum tissues are soft and can easily be damaged. And you should never use a hard-bristled toothbrush or saw at your gums and teeth when brushing. The best technique is a modified, gentle scrub where you hold a well-designed, multi-tufted toothbrush at a 45-degree angle to the gum line to gently wiggle/scrub your teeth clean.
As for flossing, you should do it at least once daily to remove the plaque buildup that occurs in the protected areas between teeth where your toothbrush can't reach and where periodontal (gum) disease and dental caries (cavities) start and progress. Many people are shocked to learn that over 50% of the accumulation of plaque occurs in these areas.
To learn more about proper oral hygiene, you can continue reading the Dear Doctor magazine article "Oral Hygiene Behavior." Or you can contact us today to schedule an appointment so that we can conduct a thorough examination and discuss what treatment options will be best for you. And to read the entire interview with Florence Henderson, please see the article "Florence Henderson."