Posts for: March, 2014
By Randall Furman DDS
March 18, 2014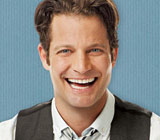 Perhaps you've seen Nate Berkus on The Oprah Winfrey Show or watched his television program, The Nate Berkus Show. You may even have read his best-selling book, Home Rules: Transform the Place You Live Into a Place You'll Love. Regardless of where or how you discovered Berkus, you will surely have noticed his dazzling smile.
Berkus recently opened up about the facts behind his trademark smile during an interview with Dear Doctor magazine. First off, his smile is totally natural, as he never wore braces or had any cosmetic work, including porcelain veneers. However, Berkus does give credit to his childhood dentist for the preventative healthcare he received as a young boy. "I'm grateful for having been given fluoride treatments and sealants as a child," he said. Nate also shared the important flossing advice he learned from his dentist that he still follows today: "Floss the ones you want to keep." Berkus went on to say that he feels, "healthy habits should start at a young age."
And we totally agree! For this reason we have put together the following list of facts and oral hygiene tips:
Over 50% of plaque accumulation occurs in the protected areas between teeth — a place that may be difficult or even impossible to reach with a toothbrush.
A thorough brushing may take up to two minutes at first, and it may feel awkward as you reach some places in your mouth.
Remember, more is NOT always better! Brushing or flossing too hard can be damaging to your teeth and gums. And never saw back and forth with your floss.
To learn more about oral hygiene, including brushing and flossing techniques, you can continue reading the Dear Doctor article "Oral Hygiene Behavior - Dental Health For Life." Or you can contact us today to schedule an appointment so that we can conduct a thorough examination, review your brushing and flossing techniques, and discuss any questions you have as well as treatment options. As needed, we will work with you to teach you the proper brushing and flossing techniques so that you feel confident before you leave our office. And to read the entire interview with Nate Berkus, please see the Dear Doctor article "Nate Berkus."
By Randall Furman DDS
March 03, 2014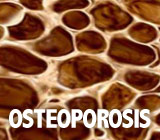 Your skeletal system plays an essential role in your physical well-being. Not only do bones physically support the body and protect internal organs, they also store minerals, produce blood cells and help regulate the body's pH balance.
As dynamic, living tissue, bone goes through a normal cycle of removing old, ineffective areas (a process called resorption), followed by the formation of new bone to replace it. For most adults, the two sides of this cycle are roughly balanced. But with age and other factors, the scale may tip in favor of resorption. Over time the bone will become weaker and less dense, a condition known as osteoporosis.
One common approach in treatment for osteoporosis is a class of drugs known as bisphosphonates. Taken orally, bisphosphonates act to slow the bone's resorption rate and restore balance to the bone's natural regenerative cycle. But while effective for osteoporosis, it could affect your oral health, particularly if you are considering dental implants.
Long-term users of bisphosphonates can develop osteonecrosis, a condition where isolated areas of bone lose their vitality and die. This has implications for dental implants if it arises in the jawbone. Implants require an adequate amount of bone structure for proper anchorage; due to the effects of osteonecrosis, there may not be enough viable bone to support an implant.
Of course, the treatment for osteoporosis varies from patient to patient according to each particular case. Another effective treatment is a synthetic hormone called teriparitide, a manufactured version of a naturally occurring parathyroid hormone. Daily injections of teriparitide have been shown to slow resorption and stimulate new bone growth. And unlike bisphosphonates, researchers have found no link between the use of teriparitide and osteonecrosis.
If you are undergoing treatment for osteoporosis and are also considering dental implants, you should discuss the matter with your healthcare team, including your physician, dentist and dental specialists. Understanding how the treatment for your osteoporosis could affect your dental health will help you make informed decisions about your overall care and future dental needs.
If you would like more information on how osteoporosis may affect your oral health, please contact us or schedule an appointment for a consultation. You can also learn more about this topic by reading the Dear Doctor magazine article "Osteoporosis & Dental Implants."