Posts for: October, 2014
By Randall Furman DDS
October 24, 2014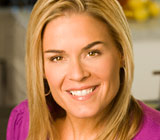 Cat Cora, philanthropist, author, chef, restaurateur and the first female chef on the Food Network's hit series Iron Chef America is a dynamo driven by a desire to change people's lives for the better. And she is no different when it comes to tackling her most challenging role: caring for the needs of her four active young sons. This includes monitoring the food they eat, their oral hygiene habits and protecting their teeth from injuries.
During an interview with Dear Doctor magazine, Cat describes a backyard accident in which one of her boys, Zoran, was accidentally knocked in the mouth by another child while jumping on the family's trampoline. While her son was not seriously injured, it did cause her to take proactive steps to avoid future injuries. She had her dentist make a custom-fitted mouthguard to protect his newly erupted adult teeth. He now wears the mouthguard while on the trampoline and when playing soccer.
If you and/or your children routinely participate in contact sports — boxing, football, hockey, lacrosse, soccer, water polo, rugby and basketball, for example — or other forms of vigorous physical activity, you too should consider getting a professionally made mouthguard. A properly fitted mouthguard can help prevent injuries to the jaws, lips and teeth. And unlike those cumbersome "boil and bite" mouthguards you can purchase at a drugstore, the ones we make will stay in place, making it easier for you to breathe and talk.
If you are still not convinced, consider these facts: According to the American Dental Association, an athlete is 60 times more likely to suffer harm to the teeth when not wearing a mouthguard. And the US Centers for Disease Control reports that sports-related dental injuries account for more than 600,000 visits to the emergency room each year. Furthermore, people who do not have a knocked out tooth properly reserved or replanted may face a lifetime cost of $10,000 to $20,000 per tooth, according to the National Youth Sports Foundation for Safety.
To learn more about mouthguards, continue reading the Dear Doctor magazine article "Mouthguards." Or if you are interested in obtaining a mouthguard for yourself and/or your child, contact us today to schedule an appointment. And to read the entire interview with Cat Cora, please see the article "Cat Cora."
By Randall Furman DDS
October 09, 2014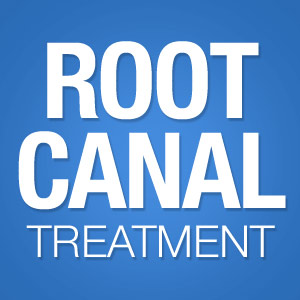 If there was an "Unsung Hero" award for dental procedures, the root canal treatment would win hands-down. Much aligned in popular culture, today's root canal treatment is actually a valuable tool for saving teeth that would otherwise be lost. And contrary to popular belief, root canal treatments don't cause pain — they relieve it.
To help you understand its true worth, here are some common questions and answers about the root canal treatment.
What problem does a root canal treatment fix?
A root canal treatment stops a bacterial infection that has invaded the innermost part of a tooth — the pulp — and is advancing toward the end of the root through small passageways known as root canals. Most people first notice the problem as a sharp pain in the affected tooth that may suddenly dissipate in a few days. The infection has attacked the inner pulp tissue, rich in nerve fibers; when the nerve fibers die they stop sending pain signals. The infection, however, hasn't died: as it advances, you may then begin to experience pain when you bite down or when you encounter hot foods. You may also notice tenderness and swelling in nearby gums.
How does the procedure stop the infection?
A root canal treatment removes all the infected or dead tissue and cleanses the pulp chamber. We enter the pulp chamber through a small access hole created in the tooth's biting surface. After tissue removal, we then "shape" and prepare the empty chamber and root canals (often with the aid of microscopic equipment) to be filled with a special filling. After filling, the tooth is then sealed to prevent re-infection (most often, we need to install a permanent crown at a subsequent visit for maximum protection).
How much pain can I expect during and after the procedure?
During the procedure, none — the tooth and surrounding gums are fully anesthetized before we begin the procedure. Afterward, you may experience mild discomfort for a few days that can be relieved with over-the-counter medications like aspirin or ibuprofen.
What's the ultimate value for a root canal treatment?
The procedure can save a tooth severely damaged by the infection. Even covered by an artificial crown, a living tooth continuing to exist and function normally within the mouth is usually more conducive for optimum oral health than an artificial tooth replacement.
If you would like more information on root canal treatments, please contact us or schedule an appointment for a consultation. You can also learn more about this topic by reading the Dear Doctor magazine article "Common Concerns About Root Canal Treatment."