Posts for: November, 2017
By Randall Furman DDS
November 20, 2017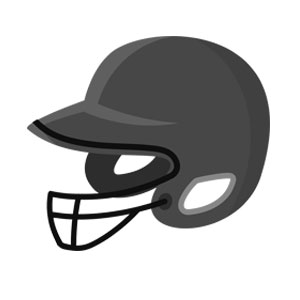 For major-league slugger Giancarlo Stanton, 2014 was a record-breaking year. After the baseball season ended, he signed a 13-year, $325 million contract with the Miami Marlins — the biggest deal in sports history. But earlier that same year, Stanton suffered one of the worst accidents in baseball: He was hit in the face by an 88-mph fastball, sustaining multiple fractures, lacerations, and extensive dental damage.
After the accident, Stanton didn't play for the remainder of the season. But now he's back in Spring Training… and he's got a not-so-secret weapon to help protect him against another injury: A custom-made face guard designed to absorb impacts and keep him from suffering further trauma.
As sports fans, we're glad that Stanton was able to overcome his injury and get back in the game. As dentists, we'd like to remind you that you don't have to be a major-league player to feel the harmful effects of a sports injury — and you don't have to look far to find a way to protect yourself. In fact, you can get a custom-made mouthguard right here at the dental office.
Mouthguards have a long tradition in sports like football, boxing, and hockey. But did you know that far more Americans are injured every year playing "non-collision" sports like basketball, baseball — and even bicycling? And it doesn't take a major-league fastball to cause a dental injury: The highest incidence of sports-related dental injuries occurs in 15-to-18-year-old males. In fact, about one-third of all dental injuries among children stem from various types of sports activities. These injuries may result in countless hours being lost from school and work, and cost significant sums for treatment and restoration.
Mouthguards have a proven track record in reducing dental and facial injuries: They are capable of absorbing the energy of a blow to the mouth, and dissipating it in a way that prevents damage to facial structures and teeth. But not all mouthguards are created equal: Custom-fabricated mouthguards, which are produced from an exact model of your mouth made right here in the dental office, offer by far the best protection. They fit better and safeguard the teeth more fully than any off-the-shelf or "boil-and-bite" type can. Plus, they're more comfortable to wear. And let's face it: No mouth guard can protect your teeth if you don't wear it.
What's more, some recent studies indicate that custom-made mouthguards may offer significant protection against concussion. An increasing awareness of the dangers that concussion may pose to athletes is one more reason why we recommend custom-made mouthguards to active people and their families.
To get his face guard, Giancarlo Stanton reportedly went to a specialist sporting-goods manufacturer in Illinois, and paid around $1,000. But you can get a custom-made mouthguard for yourself or your loved ones right at our office for a fraction of that price. And the peace of mind it can give you is… priceless.
If you have questions about custom-made mouthguards, please contact us or schedule an appointment for a consultation. You can learn more by reading the Dear Doctor magazine articles "An Introduction to Sports Injuries & Dentistry" and "Athletic Mouthguards."
By Randall Furman DDS
November 12, 2017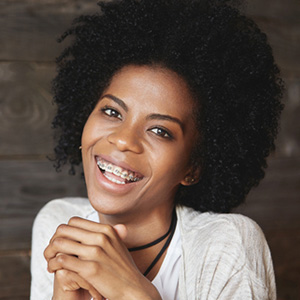 Wearing braces takes time, but if all goes well the changes to your smile will be well worth it. In the meantime, though, you'll have to contend with one particular difficulty—keeping your teeth clean of disease-causing, bacterial plaque.
Don't worry, though—while keeping dental disease at bay with braces can be challenging, it is doable. Here are 4 tips for minimizing your chances of tooth decay or periodontal (gum) disease during orthodontic treatment.
Eat less sugar. Like any living organism, bacteria must eat—and they're especially amenable to sugar. The more they have access to this favorite food source, the more they multiply—and the greater your risk of tooth decay or gum disease. Eating fewer sugary foods and snacks and more dental-friendly ones helps restrict bacteria populations in your mouth.
Brush thoroughly. Brushing with braces can be difficult, especially in areas blocked by orthodontic hardware. You need to be sure you brush all tooth and gum surfaces around your braces, including above and below the wire running through the brackets. A soft multi-tufted microline bristle brush is a good choice for getting into these hard to reach places. Brushing around braces takes more time, but it's essential for effective plaque removal.
Use flossing tools. Flossing is important for removing plaque from between teeth—but, unfortunately, it might be even more difficult to perform with braces than brushing. If using string floss proves too daunting consider using a floss threader or a similar device that might be easier to maneuver. You can also use a water irrigator, a hand-held device that sprays water under pressure to loosen and flush away between-teeth plaque.
Keep up regular dental visits. While you're seeing your orthodontist regularly for adjustments, you should also see your general dentist at least every six months or more. Besides dental cleaning, your dentist also monitors for signs of disease and can prescribe preventive measures like antibacterial mouth rinses. Of course, if you see abnormalities, like white spots on your teeth or red, puffy or bleeding gums, contact your dentist as soon as possible. The sooner a problem can be addressed the less impact it may have on your orthodontic treatment and overall oral health.
If you would like more information on caring for teeth and gums while wearing braces, please contact us or schedule an appointment for a consultation. You can also learn more about this topic by reading the Dear Doctor magazine article "Caring for Teeth During Orthodontic Treatment."