Posts for: December, 2017
By Randall Furman DDS
December 20, 2017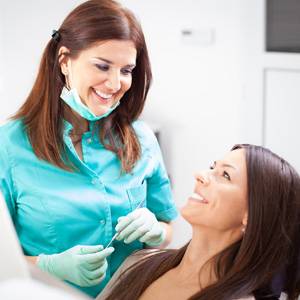 While it may not be one of your favorite features in the dental office, the dental drill is nevertheless necessary for treating problem teeth. It's used primarily for removing decayed or damaged structure and preparing a tooth for fillings or other restorations.
Dental drills have been used for decades and are quite effective — but they have their drawbacks. Their rotating burrs often remove portions of healthy tooth structure along with decayed material. Friction from the drill action can cause discomfort, so local anesthesia is usually needed. Drills can also emit a high-pitched machine noise that's unsettling to many patients.
There's a growing alternative to the drill, known as air abrasion. Although the technology has been around since the 1950s, the development of new suction pumps that capture the resulting dust from its use has made it more palatable as an option to the traditional drill.
Also known as particle abrasion, the technique uses a pressurized stream of fine particles (usually aluminum oxide, an abrasive powder) directed at teeth to wear away (abrade) the tooth's structural surface. We can be quite precise in the amount of surface material removed, so it's useful for diminishing stains or roughing the surface for bonding materials like composite resin. We're also able to remove decayed material with very little impact on surrounding healthy structure, and you may not need anesthesia during the procedure.
While this quiet alternative to the noisier drill is quite versatile, it does have its limitations. It's not that efficient for preparing larger cavities for restoration or for removing older amalgam fillings. The teeth to be treated must be carefully isolated to prevent the fine particle dust produced from being swallowed by the patient or spread into the air. High-volume suction equipment is a must or the procedure will create a "sandstorm" of particles in the room.
Still, for situations suited to it and with proper isolation measures, air abrasion can be effective and comfortable. If the technology continues to improve, the dental drill may soon become a relic of the past.
If you would like more information on procedures using air abrasion, please contact us or schedule an appointment for a consultation. You can also learn more about this topic by reading the Dear Doctor magazine article "Air Abrasion Technology."
By Randall Furman DDS
December 05, 2017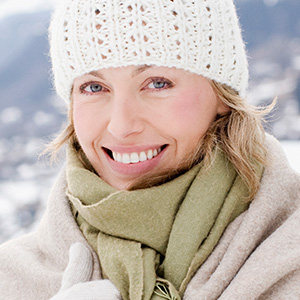 As the old song says, "'Tis the season to be jolly." And for many of us, the year-end holidays offer a perfect opportunity to break out of our daily routine and get together with co-workers, friends and family. Whether it's a casual gathering at home or a night on the town, one thing is for sure: There's likely to be plenty of food and drinks at hand to keep the good times rolling.
We're not going to say that you should never indulge in a sugar cookie or a tumbler of eggnog. But everyone knows that too much of a good thing can be bad for your health. So here are some simple tips to help keep your oral health in good shape while you're enjoying the holiday season.
Choose Healthier Snacks — good-tasting munchies don't have to be bad for you. Plant-based hors d'oeuvres like hummus with raw vegetables can be just as delicious and satisfying as chips and dip—and a lot healthier, with plenty of vitamins and fiber, and little or no sugar. Cheese, yogurt and other dairy products, eaten in moderation, can actually be beneficial for your oral health: they can stimulate the flow of saliva and restore minerals to the teeth. If you choose to eat sweet snacks, limit them to around mealtimes. That way, your mouth gets a break from sugar and acid in between meals.
Drink Plenty of Water — Sure, there are plenty more exotic beverage choices. But for better health, alternate those fancy drinks with glasses of water. Sugary, acidic beverages like soda (or even juice) can feed decay-causing bacteria and weaken the tooth's enamel, leading to cavities. Alcohol dries out the mouth, which can cause a number of oral health problems. But water promotes the body's production of beneficial saliva, and keeps you healthy and hydrated. It also helps neutralize tooth-eroding acid and wash away sticky food residue that can cling to your teeth.
Don't Neglect Your Oral Health Routine — Sure, between frantic holiday shopping and eagerly anticipated get-togethers, it may seem like there aren't enough hours in the day. But it's always important to maintain your regular oral health routine—and even more so at this time of year. Brushing twice a day for two minutes each time and flossing once a day are proven ways to prevent cavities and gum disease. Find a few minutes to take care of yourself and you can keep your smile looking good all year long.
The holidays are a time for friends, family, fun and celebration. We offer these suggestions with our best wishes for a safe and healthy season. If you would like more information about how to maintain good oral health—during the holidays or any time of year—please contact our office or schedule a consultation. Read more in the Dear Doctor magazine articles "Nutrition and Oral Health" and "10 Tips for Daily Oral Care at Home."