879 Lynnhaven Parkway, Suite 109
(757) 468-4684
Five blocks South of the
Lynnhaven Mall
Behind the Chick-Fil-A
Find answers and other helpful dental topics in our digital library.
Posts for: March, 2019
By Randall Furman DDS
March 18, 2019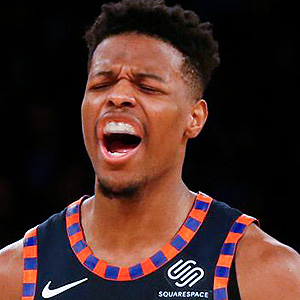 Basketball isn't a contact sport—right? Maybe once upon a time that was true… but today, not so much. Just ask New York Knicks point guard Dennis Smith Jr. While scrambling for a loose ball in a recent game, Smith's mouth took a hit from an opposing player's elbow—and he came up missing a big part of his front tooth. It's a type of injury that has become common in this fast-paced game.
Research shows that when it comes to dental damage, basketball is a leader in the field. In fact, one study published in the Journal of the American Dental Association (JADA) found that intercollegiate athletes who play basketball suffered a rate of dental injuries several times higher than those who played baseball, volleyball or track—even football!
Part of the problem is the nature of the game: With ten fast-moving players competing for space on a small court, collisions are bound to occur. Yet football requires even closer and more aggressive contact. Why don't football players suffer as many orofacial (mouth and face) injuries?
The answer is protective gear. While football players are generally required to wear helmets and mouth guards, hoopsters are not. And, with a few notable exceptions (like Golden State Warriors player Stephen Curry), most don't—which is an unfortunate choice.
Yes, modern dentistry offers many different options for a great-looking, long lasting tooth restoration or replacement. Based on each individual's situation, it's certainly possible to restore a damaged tooth via cosmetic bonding, veneers, bridgework, crowns, or dental implants. But depending on what's needed, these treatments may involve considerable time and expense. It's better to prevent dental injuries before they happen—and the best way to do that is with a custom-made mouthguard.
Here at the dental office we can provide a high-quality mouthguard that's fabricated from an exact model of your mouth, so it fits perfectly. Custom-made mouthguards offer effective protection against injury and are the most comfortable to wear; that's vital, because if you don't wear a mouthguard, it's not helping. Those "off-the-rack" or "boil-and-bite" mouthguards just can't offer the same level of comfort and protection as one that's designed and made just for you.
Do mouthguards really work? The same JADA study mentioned above found that when basketball players were required to wear mouthguards, the injury rate was cut by more than half! So if you (or your children) love to play basketball—or baseball—or any sport where there's a danger of orofacial injury—a custom-made mouthguard is a good investment in your smile's future.
If you would like more information about custom-made athletic mouthguards, please contact us or schedule an appointment for a consultation. You can learn more by reading the Dear Doctor magazine articles "Athletic Mouthguards" and "An Introduction to Sports Injuries & Dentistry."
By Randall Furman DDS
March 08, 2019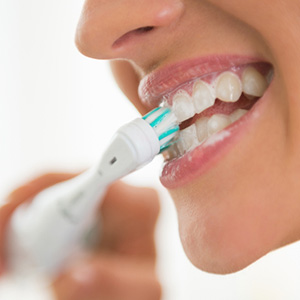 If your dentist found tooth decay on your last visit, you might have been surprised. But tooth decay doesn't occur suddenly—it's a process that takes time to unfold.
It begins with bacteria—too many, that is. Bacteria naturally live in the mouth, but when their populations grow (often because of an abundance of leftover sugar to feed on) they produce high amounts of acid, a byproduct of their digestion. Too much acid contact over time softens and eventually erodes tooth enamel, making decay easier to advance into the tooth.
So, one important strategy for preventing tooth decay is to keep your mouth's bacterial population under control. To do that, here are 4 common-sense tactics you should perform between dental visits.
Practice daily hygiene. Bacteria thrive in dental plaque, a thin film of food particles that builds up on teeth. By both brushing and flossing you can reduce plaque buildup and in turn reduce disease-causing bacteria. In addition, brushing with a fluoride toothpaste can also help strengthen tooth enamel against acid attacks.
Cut back on sugar. Reducing how much sugar you eat—and how often –deprives bacteria of a prime food source. Constant snacking throughout the day on sweets worsens the problem because it prevents saliva, the body's natural acid neutralizer, from reducing high acid levels produced while eating. Constant snacking doesn't allow saliva to complete this process, which normally takes about thirty minutes to an hour. To avoid this scenario, limit any sweets you eat to mealtimes only.
Wait to brush after eating. Although this sounds counterintuitive, your tooth enamel is in a softened state until saliva completes the acid neutralizing process previously described. If you brush immediately after eating you could brush away tiny particles of softened enamel. Instead, rinse your mouth out with water and wait an hour for saliva to do its work before brushing.
Boost your saliva. Inadequate saliva flow could inhibit the fluid's ability to adequately neutralize acid or provide other restorative benefits to tooth enamel. You can improve flow with supplements or medications, or by drinking more water during the day. Products with xylitol, a natural sugar alternative, could give you a double benefit: chewing gums and mints containing it could stimulate more saliva flow and the xylitol itself can inhibit bacterial growth.
If you would like more information on staying ahead of tooth decay, please contact us or schedule an appointment for a consultation.